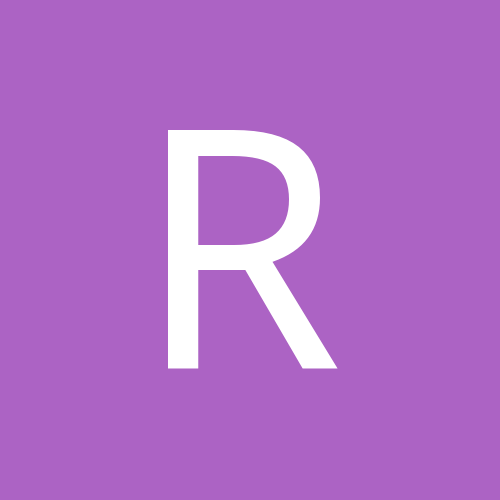 Content Count

12

Joined

Last visited
Información personal
Sexo
Fecha de nacimiento
Localización
Nombre
Recent Profile Visitors
The recent visitors block is disabled and is not being shown to other users.
Aaa por cierto, en la paca de identificacion del motor tiene una D, pone 688 7/91 y debajo D. No sera este el motor 1.1 de alta compresion no?

¿Vida anterior? Pues acabo de ponerle encendido electronico y un decantador de aceite y la verdad es que va mucho mejor. Suena mas fina y se nota algo mas briosa.

Tienes razon, mejorar los frenos y demas en un 4l tiene que ser caro. Me ceñiré a buscar un motor 1.3 o 1.4 gracias.

Empieza a ser faena jajaja. ¿En el caso del 18 tendria que abrir motor, o "simplemente" cambiar piezas exteriores? Supongo que necesitare la campana de este tambien.

!Que bonita es la f6 en amarillo! A disfrutarla.

Gracias por las respuestas. Habia un 16 y un 6 en un desguace proximo a donde vivo pero estan para prensar y toda la mecanica se la llevaron, palabras textuales, "los moros". El motor del 18 tambien lo pensé. ¿Pero para ese tengo que modifica algo no? Lo digo porque ese segun creo lleva la caja de cambios detras como el r12. No estoy del todo seguro pero creo que era así.

Pues es tentador ee😋. Haré investigación desguacil.

Bienvenido! A las fotos, como dices, tienes que reducirles mucho el tamaño.

Pues eso, queria saber si es posible acoplar el motor de r16 en 4l y de serlo que piezas tengo que cambiar o modificar. Me interesa sobre todo por el bloque de aluminio, he puesto r16 porque me parece el mas "facil" de encontrar, el de r14 queda descartado porque es de citroen o peugeot.

igual damos un poco el cante😅😅

Aqui la teneis el mismo dia de la compra

Hará cosa de dos semanas adquirí una F6 amarilla la cual, según me dijeron, fue el premio de un sorteo hecho en este club (a ver si mañana pongo fotos). Tenía pensado irla preparando poco a poco aunque no está nada mal ya que está al día de todo pero me gustaría bastante ponerle un motor 1.3 o 1.4. Saludos.