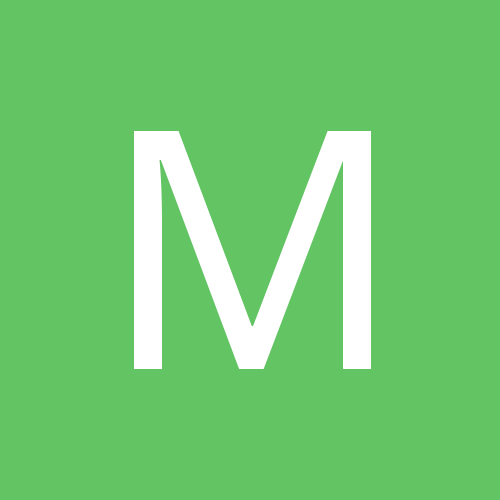 Content Count

65

Joined

Last visited
Uy. No me había dado cuenta de esto... Comida sábado Pimientos y pasta Merluza y caldereta Cena sábado Lubina y costillas Comida domingo Risotto x2 Albóndigas y pollo Nos vemos en nada!!!

Yo si no pasa nada raro, saldré de zaragoza después de comer el viernes

Tengo los pr de r4. Si quieres pásate un día por el taller y les echas un ojo, aver si sale algo

Manuelgts replied to Alejandro Rivas's topic in Mechanics

Estoy con Antonio. Latiguillos delanteros al 99%

Manuelgts replied to Jordi's topic in Mechanics

Viendo todo lo que has cambiado... Acabaras haciendo junta culata. Tiempo al tiempo... No sería el primero ni segundo que el óxido tapona los pasos de agua en la junta de culata. De hecho a cualquier coche de estos, aunque vaya bien le metes junta nueva y se nota barbaridad. Ya se que soy el agorero que viene con la avería más gorda, pero en mi opinión creo que va por ahí y más con todo lo que has cambiado ya

Yo ahora voy gastando uno de bardhal

15w40 salvo motores muy cascados o línea fina. De hecho lo pone tanto en los tapones de llenado como en las pegatinas del Vano de motor

Por mi parte experiencias personales. Viaje a nordkapp y viaje a thenay. Sumándole varios motores que he reparado que al tiempo han empezado a dar problemas de válvulas... Sumado eso a experiencia de otros compañeros

Por supuesto que me apunto! Y añadimos a un par de socios mas que no están de alta en el foro

Manuelgts replied to ikaro's topic in Mechanics

Sin necesidad de inventos. El tren trasero del r4 es ajustable en el soporte/silentblock exterior. Un BUEN alineador no tendrá problema en hacerlo...

Nadie gasta aditivo hasta que comienzan los problemas de válvulas. Entonces cambian las mentalidades

Manuelgts replied to r4adaja11's topic in Mechanics

Yo ya lo he hecho en varias y sin problema. O se desbasta la punta un poco para que aparezca el aujero, o dele mete una broca para hacerlo. A gusto del consumidor

Probablemente la que habla el compañero sea de plástico y con el retorno cerrado. Están hechas así a propósito. El retorno hay que "abrirlo". Un saludo

Manuelgts replied to ANTONIODELAOSSA's topic in Mechanics

Tranquilo Antonio. Si mal no me equivoco, solamente llevan pasador las cajas de 3 marchas y las de cuatro con la primera para atrás... Las cuales además, llevan un palier diferente. Las cajas "cuadradas" llevan todas el mismo palier, el cual te recomiendo encarecidamente que huyas de reconstrucciones y vayas directo a un skf VKJC7320. Es el único palier que merece la pena, y que te va a durar como el original, el resto... mejor no doy mi opinión...